Attractions
A visit to Myrtle Beach offers exciting attractions that will appeal to a range of ages. Whether you are traveling with young children, on a friend's weekend, planning a reunion with loved ones, or a romantic getaway, Myrtle Beach features fun by land and by sea. You can also be right near the action while at your oceanside vacation rental in North Myrtle Beach.
Amusement Destinations in North Myrtle Beach
---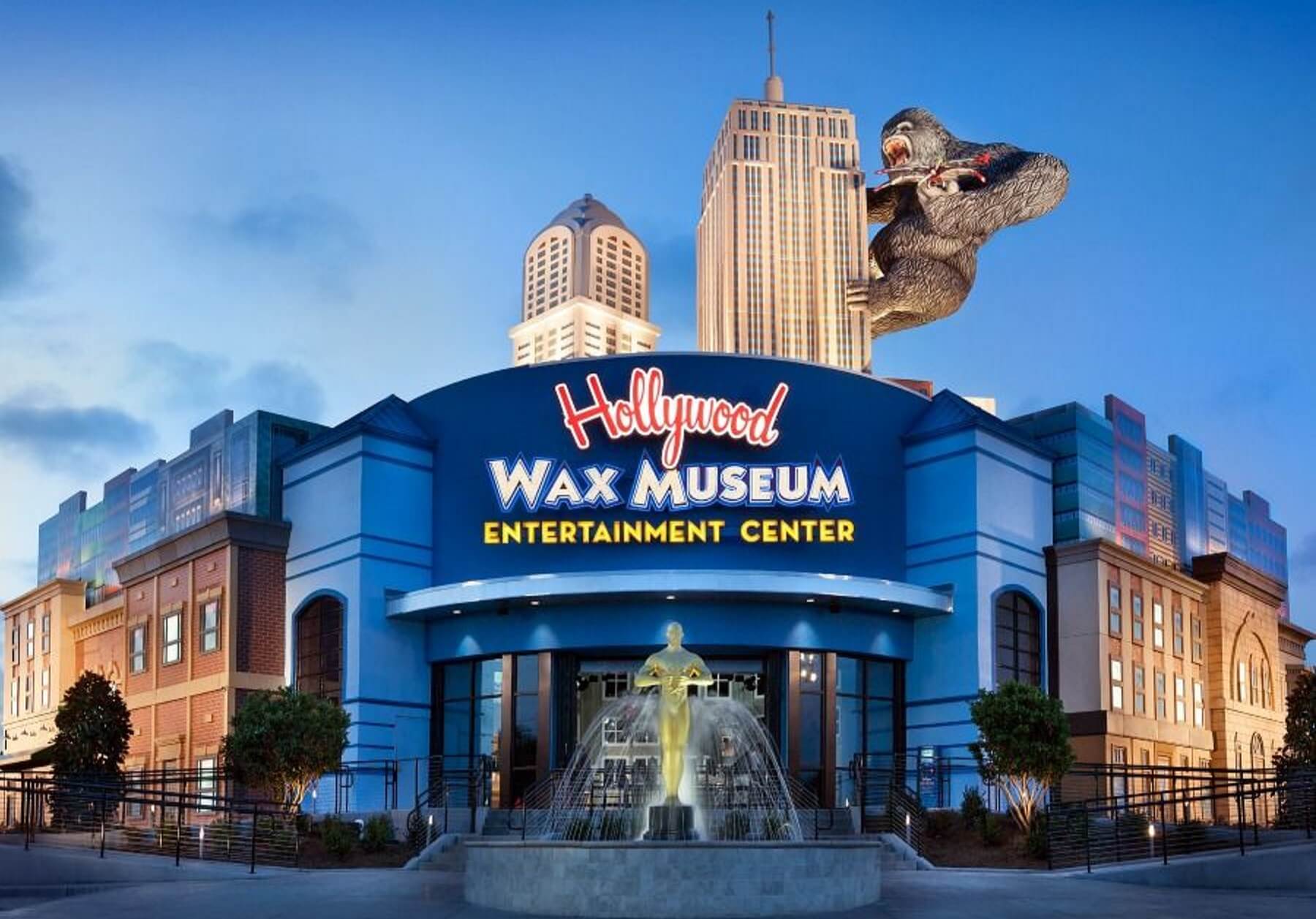 ---
This 50,000 square foot indoor amusement park combines education and entertainment with more than 100 hands on exhibits. As the story goes, a once top-secret laboratory was located in the Bermuda Triangle. An experiment went wrong, lifting the laboratory, and carrying it to Broadway at the Beach in Myrtle Beach, where it landed upside down. Luckily all of the exhibits remained intact! While the story may be something of a fairytale, the fact that WonderWorks is great for families of all ages remains true.
Children will be delighted when they become a human lightning rod, or create bubbles big enough to fit inside. The braver members of your family can challenge themselves by lying on a bed of 3500 nails or completing the glow-in-the-dark indoor ropes course three stories above the ground. Those feeling silly can create a 3-D image of their body using a gigantic pin wall made of 40,000 pins. Or nudge your active kid to attempt to generate enough power to spin a complete 360-degrees in the Xtreme 360-degrees Bike Challenge.
Other fun and educational zones at WonderWorks include Light & Sound, Space Discovery, Natural Disasters, Physical Challenge, Far Out Art Gallery, and the Imagination Lab.
---
At Ripley's Believe It Or Not Odditorium, you can explore the weird and wonderful that not only Myrtle Beach has to offer, but also the world! Come see a variety of oddities ranging from exotic primitive items to authentic shrunken heads, visual illusions, and much more! Highlights include an eight-foot-tall Transformer sculpture made of scrap car parts and a Fiji Island mermaid! Captain America, Thor, and Iron Man can also be found larger than life in the new, hands-on Tech Depot exhibit. Your family will stay busy, possibly grossed out or amazed, with 12 themed galleries and over 200 exhibits and artifacts within the museum. There is sure to be something for everyone, and we challenge you to visit without learning something new. This museum is located at the corner of 8th Avenue North and Ocean Boulevard, right across from the beach. Believe it…. or not!
After your visit to the Odditorium, check out Ripley's other attractions: The 5-D Moving Theatre, Haunted Adventure, Marvelous Mirror Maze, and, of course, Ripley's Aquarium.
---
If you're waxing for a fun time, then visit the Hollywood Wax Museum Entertainment Center in Myrtle Beach. This museum, located near Broadway at the Beach, allows you to get into the action and feel like a celebrity yourself! Immerse yourself in a world of stardom while joining in on a variety of fun, interactive games. This two-story museum is the only wax museum in the country to devote itself entirely to celebrity figures. These figures are recreated so faithfully; you'll swear they're the real thing!
After you play and pose with the stars, stay and save Princess Hannah from her Maze of Mirrors and then make your way through the zombie-infested labs of Outbreak! Just look for the Great Ape of Myrtle Beach climbing the building!
With the 35,000-pound Great Ape of Myrtle Beach climbing high on a skyscraper, the Hollywood Wax Museum Entertainment Center is a landmark in Myrtle Beach. You'll get the best entertainment value in town with three attractions under one roof.
Come Play with the Stars! At the Hollywood Wax Museum, you can get into the action and take pictures with your favorite stars, learn all about their pets, pet peeves, charity work, and accomplishments.
Are you The Chosen One? At Hannah's Maze of Mirrors, you'll be transported into a modern-day fairy tale where Princess Hannah of Savannah must be rescued! Summon your inner hero and find your way through 288 potential turns among hundreds of mirrored walls and archways.
Dread the Undead! At the Outbreak, Chemacorp's Alpha Strain experiment gone awry has turned test subjects into throngs of the undead. You must stop a worldwide viral outbreak! You'll shriek your way through ransacked biotech lab and rotting basement.
You will find the best value in Myrtle Beach with the All-Access Pass, including three attractions for one ticket price and free parking conveniently located off Highway 17.
1808 21st Ave. N
Myrtle Beach, SC 29577
(843) 444-0091
---
Kids of all ages will love this opportunity to travel back into our prehistoric past! Come see 25 full-scale animatronic replicas of dinosaurs programmed to move, roar, and amaze at Dinosaurs the Exhibition. Even the authentic backgrounds, rocks, plant material, and flooring will make you think you've gone back in time.
This exhibition spent a couple of years touring Europe and has now stomped its way to Myrtle Beach. Learn something new in the Dino Movie Room, let young kids explore the soft play area in the T-Rex Fun House, dig for fossils as a Jr. Paleontologist, or ride a life-sized T-Rex or Triceratops! You can find Dinosaurs at the Exhibition at Broadway at the Beach.
Visit the weird and wonderful Myrtle Beach area and enjoy the ultimate weird and wonderful vacation with your family!
---
917 North Ocean Boulevard
Myrtle Beach, SC
843-448-2331
Outdoor Experiences in North Myrtle Beach
---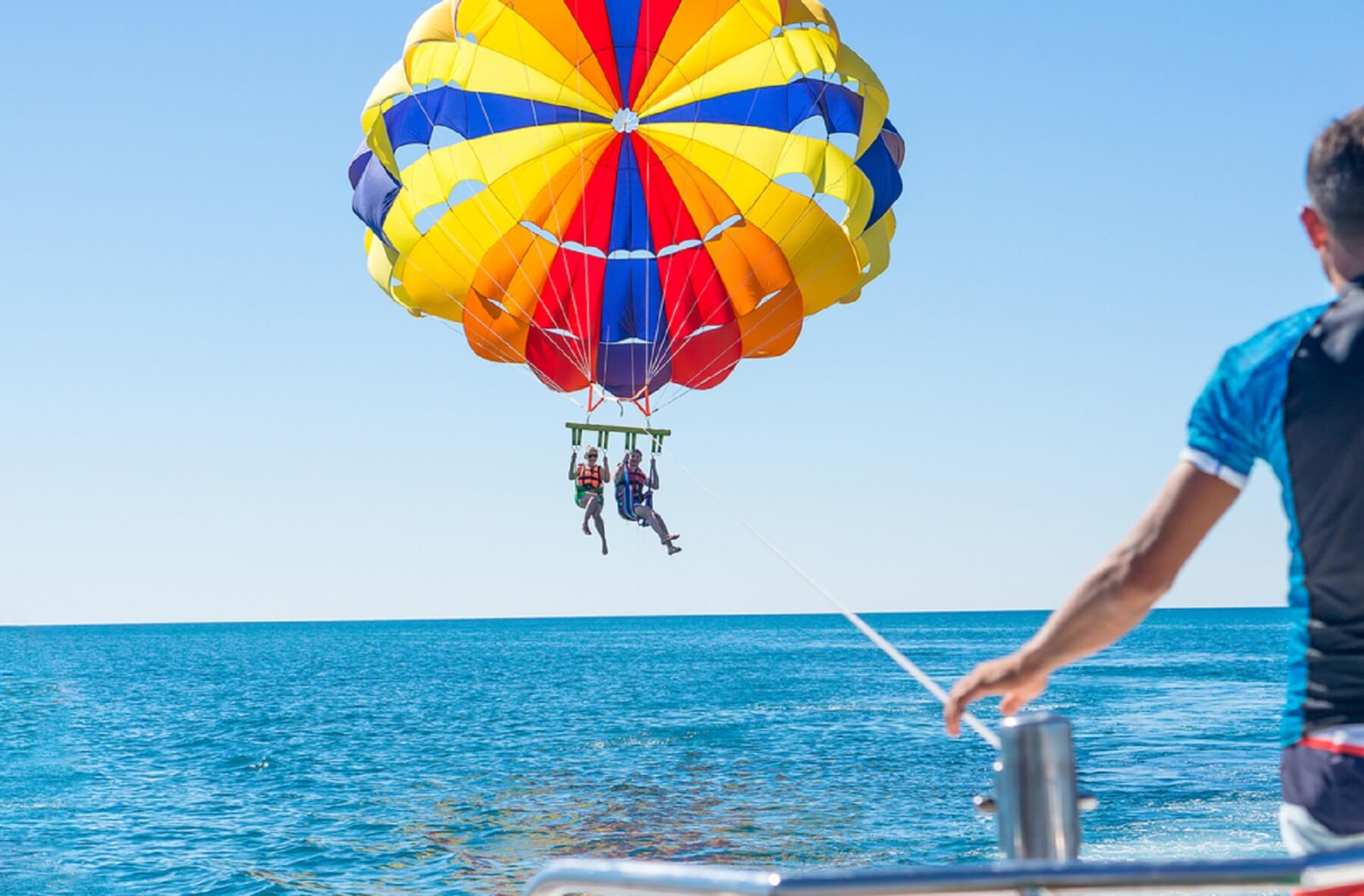 ---
In 1931, Archer and Anna Hyatt Huntington founded Brookgreen Gardens, a non-profit 501(c)(3) garden museum, to preserve the native flora and fauna and display objects of art within that natural setting. Today, Brookgreen Gardens is a National Historic Landmark with the most significant collection of figurative sculpture in an outdoor setting by American artists in the world and has the only zoo accredited by the Association of Zoos and Aquariums on the coast of the Carolinas.
Please visit the Calendar of Events to see the latest news on upcoming festivals, exhibits and events.
1931 BrookGreen Gardens Drive
Murrells Inlet, SC
843-235-6000
---
Departing from Barefoot Landing Marina in North Myrtle Beach, we cruise the Atlantic Intracoastal Waterway south toward Grande Dunes, viewing beautiful homes and natural areas. Entertaining and educational narration brings it all to life aboard the climate-controlled 150 passengers Barefoot Princess complete with restrooms and snack bars. A relaxing and fun escape for the entire family.
Barefoot Princess Location 4932 Hwy 17 South
North Myrtle Beach, SC 29582,
800-685-6601
Dinner Cruises & Wineries in North Myrtle Beach
---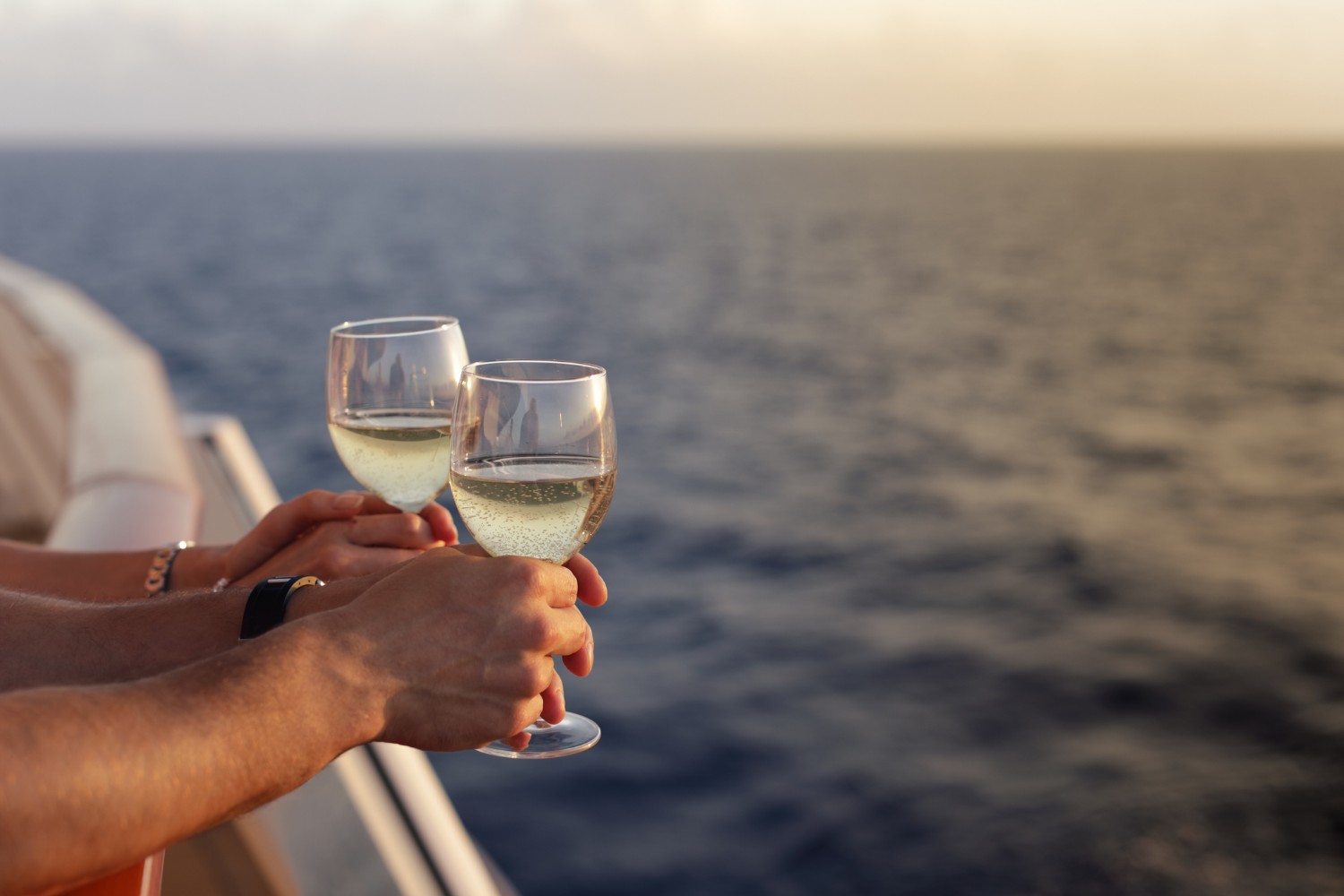 ---
907 N. Kings Highway, Myrtle Beach
Come see Captain Blackbeard, the most famous pirate to ever sail the seven seas, at Pirates Voyage Dinner and Show! The show's story follows Blackbeard and his quartermaster Calico Jack as they lead the Crimson and Sapphire crews in an epic battle for lost treasure on land, deck, and in the water! Watch as pirates swing from full-sized pirate ships in a 15-foot deep hideaway lagoon. Amazing feats include acrobatic competitions, aerial tricks, as well as trained sea lions! Tropical birds and gorgeous mermaids also aid in the entertainment.
The show also includes a delicious four-course feast, which includes:
Voyager Creamy Vegetable Soup
Buccaneer Bread
Half O' Roasted Cackler (Chicken)
Captain BBQ Pork
Cob O' Buttery
Pirate Herb-basted Potato
Apple O' Me Eye Pie
Unlimited Pepsi ®, tea or coffee
Vegetarian & Gluten-Free Meals are available by request. *Please mention at time of reservation.
After you purchase your tickets online, arrive early for a pre-show, with sing-a-long pirate chanteys, pirate-themed beverages and snacks, and other opportunities for children including face painting and meeting "real" pirates! Landlubbers of all ages will love this rousing, swashbuckling experience!
---
4774 Highway 17 South, North Myrtle Beach
Looking to board a pirate ship for your own swashbuckling adventure? Come aboard the Carolina's largest pirate ship, Blackbeard's Treasure Hunter, on the Myrtle Beach Pirate Cruise! The interactive one-hour adventure begins at the dock, where young buccaneers will transform into deck mates with face painting, pirate costumes, tattoos, and even a pirate name! Once the adventure begins, you'll search for Blackbeard's Treasure, but look out for Bad Billy Bones, who will also be hot on the trail! Work alongside the fearless pirate crew to find the treasure first, and force Billy into surrendering the key with the help of 16 high-powered water cannons! Be prepared to get wet and have some fun! Once you defeat the enemy and capture the treasure, you'll help raise the Jolly Roger victory flag, sing, dance, and play games. Before the journey's end, you'll also open the treasure chest to share in the booty with all the buccaneers on board.
Call 843-231-0088 for more information and to book your tickets. Plan to arrive 30 minutes prior to departure to make sure there is plenty of time for kids to transform into pirates, and get a group picture before the epic journey takes place at sea.
Pirates are alive along the Grand Strand! Grab your eye patch, and join the crew for a swashbuckling good time. Contact Vacation Rentals of North Myrtle Beach to get started on your Grand Strand vacation today.
---
La Belle Amie Vineyard, an operating vineyard open to the public, is located in the Grand Strand Area (which includes the coastal regions from Georgetown to Little River, SC.) The vineyard is a popular attraction for visitors to our wonderful beaches (Pawley's Island, Litchfield, Murrell's Inlet, Garden City, Surfside, Myrtle Beach, and North Myrtle Beach) and hosts many popular festivals and events during the year. Vineyard guests are invited in the wine tasting room to sample our wines and a variety of sauces, spices, and preserves.
1120 St. Joseph Road
North Myrtle Beach, SC
843-399-9463
Adrenaline Attractions in North Myrtle Beach
---