North Myrtle Beach is the perfect place to enjoy a relaxing vacation and be close to local attractions. One of the most important parts of vacation is knowing where to eat! We have put together a list of the best restaurants in North Myrtle Beach. Whether looking for a family-friendly spot, an outdoor/water view restaurant, or a romantic date night option, North Myrtle Beach has something for everyone! This list only scratches the surface. Download our Vacation Guide with the best sights at your fingertips. 
Best Restaurants in North Myrtle Beach 
Waterfront and family-friendly Restaurants
Crab Catchers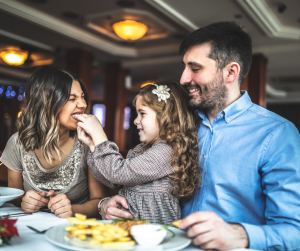 Located right on the intercoastal waterway in Little River, SC, Crab Catchers is the perfect place to enjoy fresh seafood with a stunning view. The menu offers a wide variety of options, including appetizers, soup, salad, seafood pasta, and fresh seafood! The kids' menu has chicken fingers, hushpuppies, and fried shrimp. If you're looking for a restaurant with a laid-back atmosphere and something for mom, dad, and the kids, this is your next place to eat! 
Hook & Barrel
Hook & Barrel is a true treat for visitors to Myrtle Beach. This restaurant is known for its fresh seafood, Southern hospitality, and stunning views. No detail is missed, from the delicious cuisine to the restaurant's beautiful design. The menu includes fresh seafood, steak, chicken, and more. The views of the Intracoastal Waterway are genuinely breathtaking. Hook & Barrel is the perfect place to enjoy a meal with family and friends. 
Captain George's Seafood Restaurant
Captain George's is a Myrtle Beach institution serving seafood buffet style for over 40 years! They have recently undergone a multimillion-dollar expansion and update, so it is now better than ever. The buffet includes crab legs, oysters, shrimp, fish, prime rib, chicken, and much more. The kids' buffet has chicken fingers, pizza, macaroni, and more. In addition to the great food, Captain George's offers live entertainment nightly. This restaurant is a can't-miss for anyone visiting Myrtle Beach! 
Date Night Options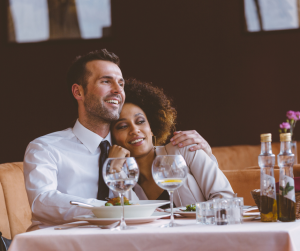 Greg Norman Australian Grille
If you're looking for a romantic dinner option, look no further than Greg Norman's Australian Grille. Located in Barefoot Landing, this restaurant offers something unique- Australian-inspired cuisine! The menu includes options like kangaroo tenderloin, seared Ahi tuna, and more. They also have an extensive wine list to compliment your meal. The Grille is the perfect place for a special night out! 
Bistro 90
Bistro 90 is another great option for date night. This restaurant is known for its excellent Italian food, attentive service, and romantic setting. The menu includes classics like lasagna, chicken parmesan, and more. They also have an extensive wine list to choose from. Bistro 90 is the perfect place to enjoy a romantic dinner with your significant other. 
After experiencing the Cuisine of the North Myrtle Beach Area, Stay with Us!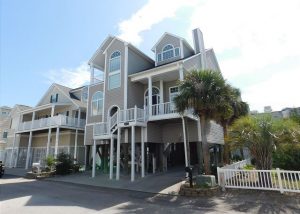 Feeling full after eating some delicious food? Relax at your vacation home! At Vacation Rentals of North Myrtle Beach, we offer our guests cozy and spacious homes to vacation in the Myrtle Beach, North Myrtle Beach, and Little River areas. Whether you're looking for an oceanfront villa, a large spacious house, or a tucked-away retreat, we have the perfect property waiting for you! Find your home and start planning your next vacation.