North Myrtle Beach is the perfect jumping board to experience more Grand Strand and North Carolina beaches! If you're considering exploring the area, take a day trip to Calabash! This coastal North Carolina town is known as "The seafood capital of the world," and for a good reason! Starting in the mid-twentieth century, Calabash was known for serving delicious seafood with a flavor only found in the town. Today, Calabash is a seaside town with friendly locals, unique shops, and a relaxed feel. Let's explore this hidden gem! For more activities to enjoy in the North Myrtle Beach area, request our Vacation Guide! This guide is your key to a fantastic getaway! It's time to hit the road!
Day Trip to Calabash
Visit one of the local restaurants
What are you waiting for? Dive right into experiencing seafood like no other! Some local seafood favorites include Beck's Restaurant, Calabash Seafood Hut, and Ella's of Calabash! If you're in the mood for something other than seafood, Calabash has other great options. Grapevine offers excellent Mediterranean, and Gravy Southern Eatery cooks mouthwatering southern fare! For a complete list of fabulous restaurants in the area, view the entire list! 
Explore a Local Attraction
Beaches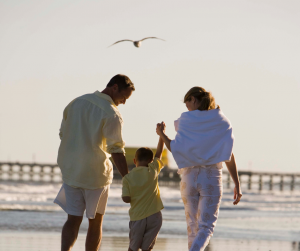 Calabash has many unique places to visit after grabbing a delicious meal. If you want to walk in, head to one of the local beaches. Sunset Beach, Ocean Isle Beach, Cherry Grove, and Myrtle Beach are all within 20 minutes of Calabash. Enjoy the ocean breeze, white sand, and beautiful scenery! Best of all, these beaches are the perfect springboard for visiting other local spots!
 
Sunset River Marketplace
Another Calabash day trip destination is the Sunset River Marketplace! This marketplace is full of local shops and boutiques. You can find souvenirs, clothes, jewelry, art, and more! Browse the exhibits while enjoying a cup of coffee, tea, or wine! Escape into a world of unique creations and leave with something special!
 
Callahan's of Calabash
Another great shopping and browsing option is Callahan's of Calabash! This shop contains nautical gifts, T-shirts, postcards, and seashells! Find the perfect item to take home as a souvenir or for someone special! Spend time here before heading back to North Myrtle Beach to store your new goodies!
 
Carolina Beach State Park
For more areas to explore, visit Carolina Beach State Park! This state park is only a 30-minute drive from Calabash and features over 7,000 acres to explore! Hike through the towering pines and wetlands, or take a walk along the river! You can also fish, canoe, or paddleboard while taking in all the natural beauty surrounding you.
Not sure how to best get to these locations? Learn more about North Myrtle Beach transportation!
After taking your Calabash day trip, settle in with VRNMB!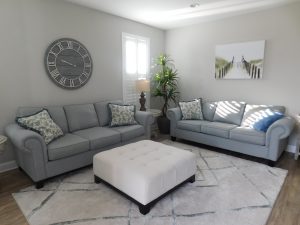 At VRNMB, we have the perfect vacation rental homes to meet your needs. Whether looking for a week-long vacation or long-term rentals, we have the perfect home waiting for you! Bring the entire family and experience the gem of the Grand Strand! We look forward to seeing you on the beach!