Finding the perfect activity doesn't mean you must spend crazy amounts of money! One of the most cost-efficient activities is going to the movies. Best of all, some of these movies are completely free during the summer months! Grab the kids and head to one of these movies as a relaxing way to spend an evening. This blog will explore the best places to catch a family-friendly movie and when to be there. For even more North Myrtle Beach activities, download our Vacation Guide! This guide is your secret tool for all the must-do experiences in the area. Now, let's get to the movies!  
Movies
Movies At McLean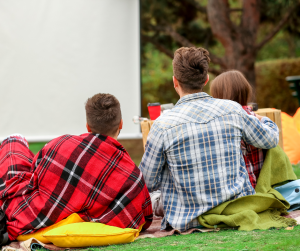 McLean Park
93 Oak Drive
North Myrtle Beach
Located in McLean Park, Movies at McLean is the perfect way to get outside and experience a movie beach-style! All movies are family-friendly, so bring the entire family. Films are shown on the second Friday of each month from June to October. Review their website for more information, such as movies being shown and any changes that may occur.
Stone Theatres Summer Movie Magic 
 4002 Deville St
Myrtle Beach
Head to Grand 14 cinema and attend a low-cost summer movie screening for the entire family! The movies are screened each Wednesday and Thursday at 10:00 a.m. Tickets are just $2 per person, and refreshments are $1.50. It doesn't get any easier than this! This year's schedule is coming out soon, so be sure to review their website for updates on showing times.  
Friday Films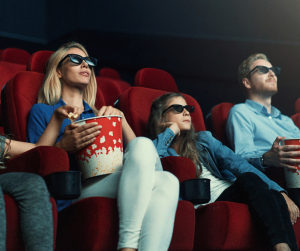 400 14th Ave N,
Myrtle Beach, SC, US, 29577
Another option for free movie screenings is Friday Films, hosted by the Chapin Memorial Library in Myrtle Beach. The films vary from week to week, so stay up to date on the films being screened. These films range in rating, but most are PG-13. Attending this local event is a great way to see a free movie and explore a little more of the Myrtle Beach area. 
After watching a relaxing movie, wind down with VRNBM
Our rental homes are the perfect sanctuary for a North Myrtle Beach summer retreat! Whether your family is looking for oceanfront rental homes with easy access to the shore, a pet-friendly home to take your furry friends along, or a private pool for plenty of time in the sun, we have the ideal vacation rental waiting for you! Browse our homes and find the perfect escape you've been waiting for. We can't wait to see you in North Myrtle Beach!