If you've never experienced Nights of 1000 Candles at Brookgreen Gardens, it definitely should be added to your bucket list. There is a reason Travel+Leisure recently named it the "Best Christmas Lights in South Carolina." Each winter, this historic 9-acre botanical and sculpture garden is illuminated with thousands of hand-lit candles and countless sparkling lights to celebrate the holiday season.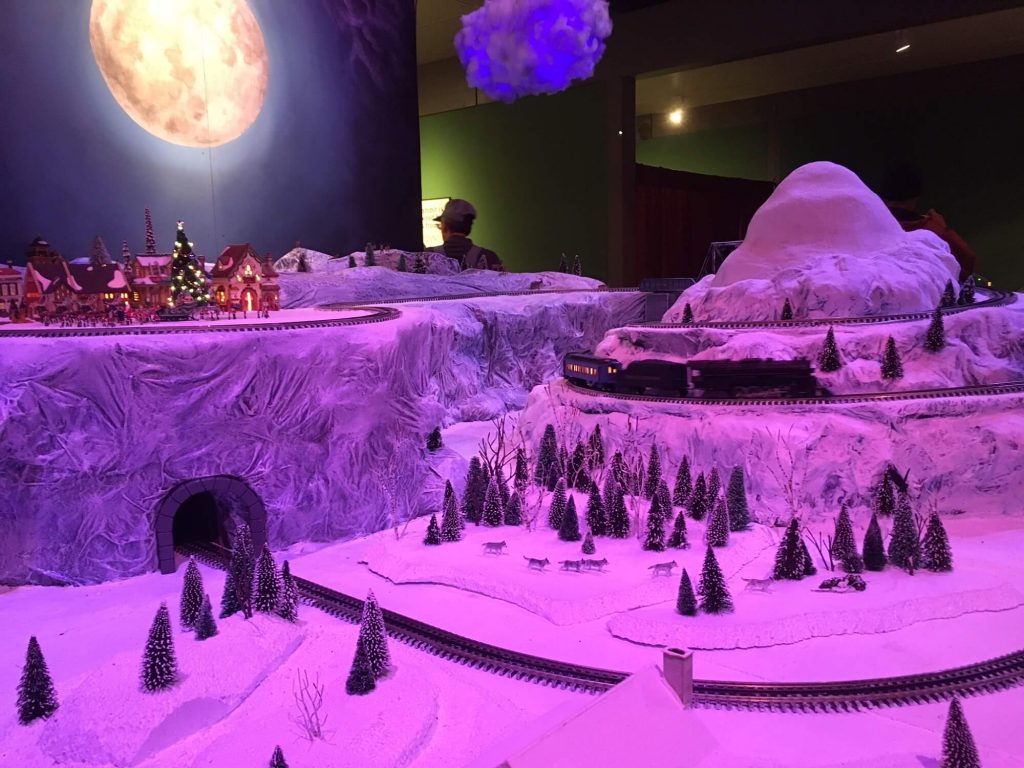 As you stroll the grounds with family and friends, each lush path and fine work of art is gorgeously bathed in a soft, magical glow. Massive Southern Live Oaks light the way, and each section has its own unique theme, from the Children's Sculpture Garden to the Fountain of the Muses.
Entertainment includes live bands performing holiday favorites, carolers singing, and a reading of A Christmas Carol that will delight both young and old. You also won't want to miss the lighting of the spectacular, 80-foot tall fir tree each night.
Feeling chilly? Enjoy a glass of wine, or a cup of warm cider or hot cocoa from one of the stands along your way. There is even a place to roast s'mores. Or stop by one of the indoor exhibits, like the ever-popular model train display featuring a variety of holiday vignettes, from vintage Myrtle Beach, to Hogwarts Castle and The Polar Express.
If you want more than a light snack, dinner is served at Harvest Restaurant. Or you can check out one of the food trucks.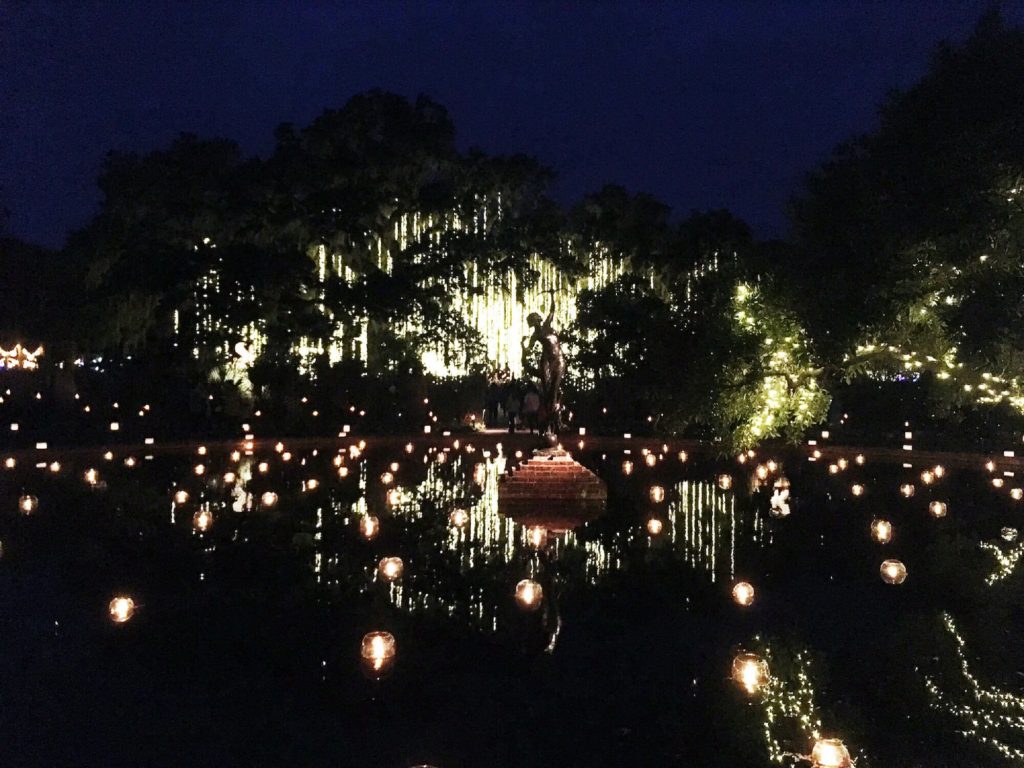 Nights of 1000 Candles begins in November and runs each Thursday, Friday, Saturday and Sunday through the end of December. Tickets must be purchased in advance and space is limited. Visit the Brookgreen Gardens website to purchase tickets and for more information, including the full restaurant menu and entertainment schedule.
To truly experience the splendor of Nights of 1000 Candles, you'll have to plan a holiday trip to the Grand Strand. Vacation Rentals of North Myrtle Beach has wonderful properties available for the holiday season and we want to spread some cheer! Looking for some additional holiday cheer, check out our year-round specials!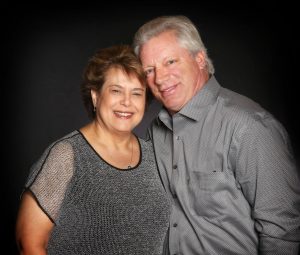 The sea, the sun, and the Grand Strand! Vacation Rentals of North Myrtle Beach, LLC, is a premier, full-service, licensed property management company in North Myrtle Beach, SC. Whether you are booking a reservation for your vacation or entrusting us with the management of your property, our professionally trained staff will ensure that all the details of renting the property are handled in a pleasant, stress-free manner. Call us today at 888-488-8588!
Myrtle Beach Barefoot Resort, a division of Vacation Rentals of North Myrtle Beach, is just a hop skip and jump away from the beach and beautiful Barefoot Landing, and was built with golf in mind with four of the most amazing golf courses in the area. When planning your vacation getaway, Myrtle Beach Barefoot Resort will help you make the most of your visit to the Grand Strand. Call us today at 800-548-9904!